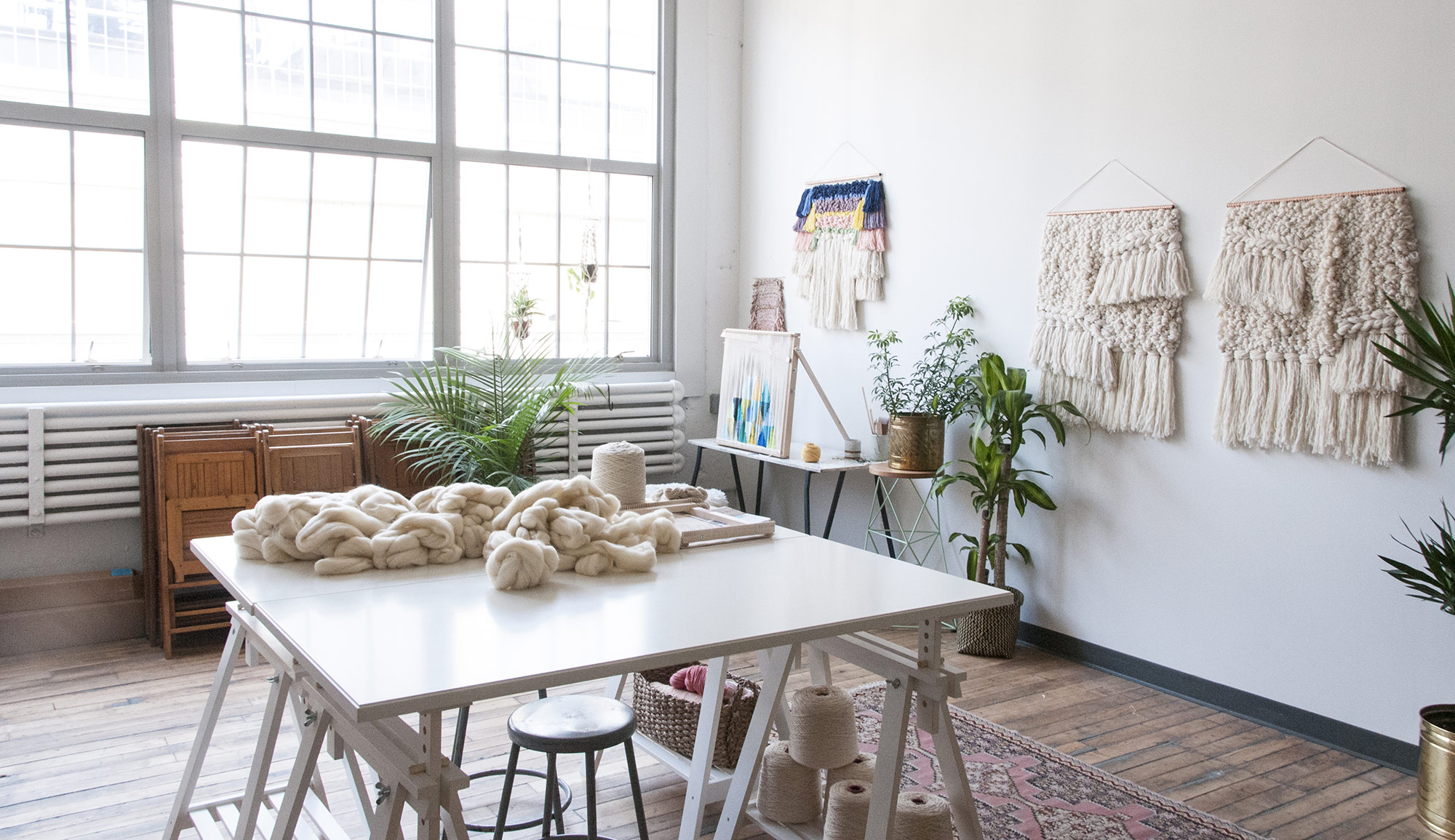 Maryanne is a fiber obsessed maker from Australia working between Melbourne and Brooklyn, NY. She divides her time between designing and creating woven wall hangings, developing weaving kits, and teaching sold out workshops across the world. Maryanne is best known for applying unexpected color combinations to her nostalgic designs. She is inspired by the intricacies of vintage textiles, traditional costuming, modern art, and the natural world. Maryanne's work has been featured in New York Magazine, Anthology, O Magazine, Grazia, Interwoven, and online on Design*Sponge and The Design Files. A finalist in the Martha Stewart American Made Awards in both 2014 and 2015, she sells her work on Etsy and through online shops and boutiques around the country.
Studio MM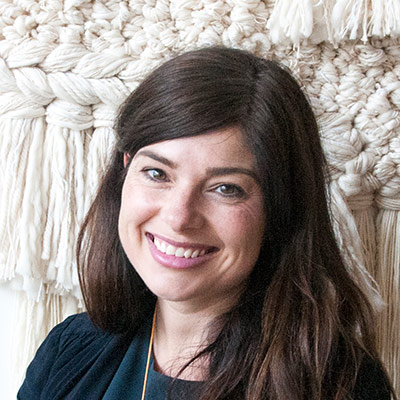 Maryanne Moodie
Maryanne is the sole weaver and creative director of Studio MM. As head instructor, she leads her workshops with enthusiasm and an expansive knowledge of weaving and teaching. Maryanne has developed her popular weaving workshops along with her book, and online courses as a way of cultivating skills, inspiration and connections within the weaving community.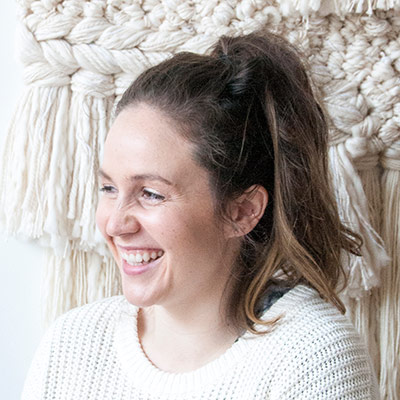 Kaelyn Garcia
Kaelyn is our studio manager, responsible for overseeing operations and keeping our ship on course. With experience in weaving, embroidery, and lace-making, Kaelyn is an asset to the studio and a true resource for our workshops. Not content with just creating, Kaelyn will be starting a masters in Textile Conservation to help preserve the historical works she derives her inspiration from.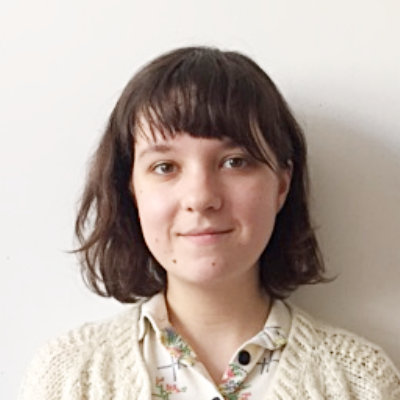 Emma Redmond
Emma is our hands and legs so to speak. With lots of magic happening behind ­the ­scenes (fulfilling orders, assembling weaving kits, taking photos) ­chances are good Emma is the one making it all happen. Laughing with Emma is always a high point of the day. A weaver, quilter, dyer, and clothing designer. Emma is a well-­rounded textile aficionado!